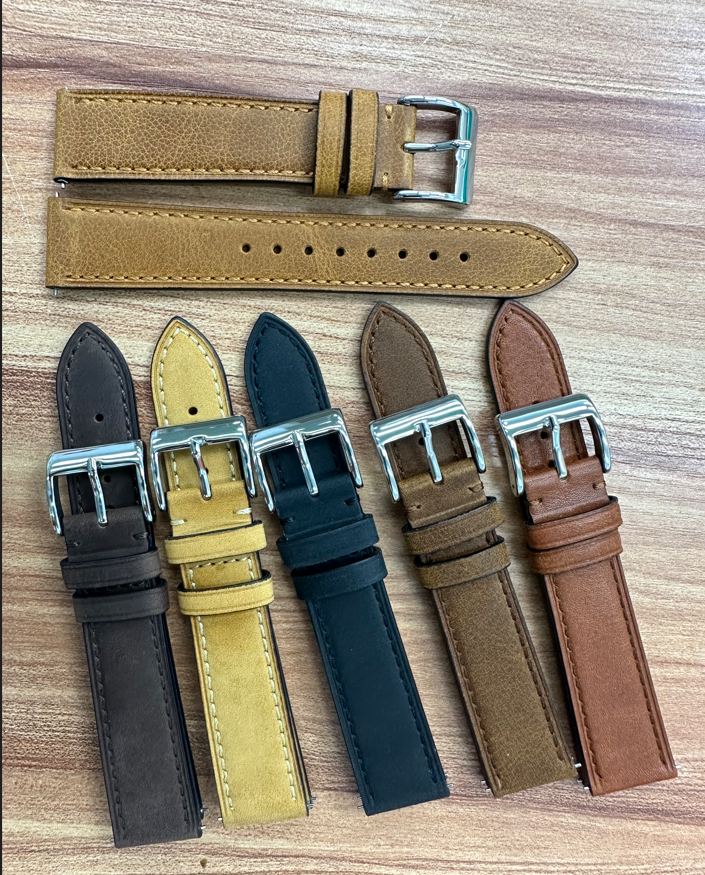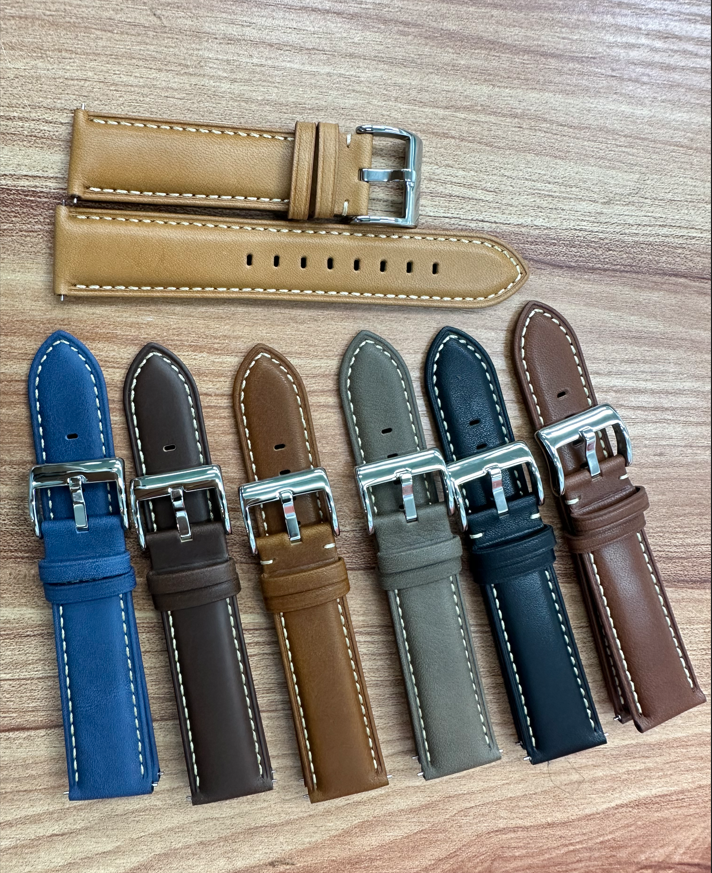 A new Waxoil Leather Watch Strap offers style, durability, and a touch of vintage charm that every watch enthusiast can appreciate. Crafted from top-quality leather and treated with a special waxing process, these watch straps are designed to not only enhance the look of your timepiece but also stand the test of time.
The Beauty of Waxoil Leather
Waxoil leather is a unique material that combines the natural beauty of leather with the benefits of wax treatment. This results in a watch strap that not only feels comfortable on your wrist but also develops a distinctive patina over time.
Natural Texture: Waxoil leather retains its natural texture and grain, ensuring that each watch strap is unique and carries a touch of individuality.
Rich Color: The waxing process enriches the color of the leather, providing a deep and lustrous hue that complements a wide range of watch dials.
Water-Resistant: The wax treatment makes the leather water-resistant, protecting it from moisture and the elements, which is essential for daily wear.
Aged Patina: Over time, Waxoil Leather Watch Straps develop a beautiful patina, giving them a vintage and well-worn appearance that many watch enthusiasts adore.
Durability and Longevity
A watch strap is not just a fashion accessory; it's a functional part of your timepiece. That's why Waxoil Leather Watch Straps are crafted with durability in mind.
Tough Stitching: The straps are reinforced with strong stitching to ensure that they can withstand the rigors of daily wear.
Quality Hardware: These watch straps come with high-quality buckles and fasteners that are designed to keep your watch securely in place.
Smooth Edges: The edges of the straps are polished and finished to prevent fraying and ensure a comfortable fit.
Easy Maintenance: Despite their rugged appearance, Waxoil Leather Watch Straps are relatively easy to maintain. Regular cleaning and conditioning can keep them looking great for years.
Compatibility and Versatility
Whether you have a classic dress watch, a sporty diver, or a modern smartwatch, Waxoil Leather Watch Straps are versatile and can be customized to fit a variety of timepieces.
Lug Width Options: These watch straps come in various lug width options, making it easy to find the perfect fit for your watch.
Quick Release Pins: Many Waxoil Leather Watch Straps are equipped with quick-release pins, which means you can easily swap them out without the need for tools.
Diverse Styles: With a variety of colors and styles to choose from, you can find the perfect Waxoil Leather Watch Strap to complement your watch and your personal style.
A Touch of Vintage Elegance
Waxoil Leather Watch Straps evoke a sense of vintage elegance and classic charm. They are the perfect choice for those who appreciate the timeless beauty of leather and the character it gains over time.
Vintage Inspired: The aged patina and rich color of these watch straps give your timepiece a timeless, vintage-inspired look.
Dress Up or Down: Whether you're headed to a formal event or a casual outing, a Waxoil Leather Watch Strap can adapt to any occasion.
Unique Character: The natural texture and unique patina that develops with wear make each strap one of a kind, ensuring that your watch stands out from the rest.
Waxoil Leather Watch Straps: A Timeless Addition
A Waxoil Leather Watch Strap is more than just an accessory; it's a statement of style, durability, and individuality. Whether you want to give your watch a fresh new look or enhance its vintage charm, these watch straps are a versatile and elegant choice.
Invest in a Waxoil Leather Watch Strap, and you'll not only enjoy the immediate style upgrade but also relish the evolving character of your timepiece as it matures gracefully over time. Experience the beauty of wax-treated leather on your wrist and discover the enduring allure of a classic timepiece accessory.
Related Products